Custom Lighting Design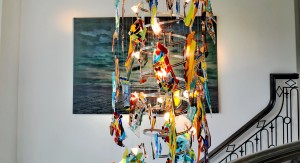 Lumenory lighting design services are second to none. We have built strong working relationships with many manufacturing and design firms, individual artists and designers. This gives us an in-depth pool of talent with many different perspectives and experiences to draw upon for different lighting projects.
We can work with and compliment any architectural or interior design style. If you are looking for something eclectic and fantastic, let us blend artistic vision with innovative technology to create a unique stunning custom art lighting piece for you. For professional advice about any aspect of lighting design, lighting products, customization services or sales, contact Lumenory for an obligation free estimate.
Call us at (847)347-3232 or email at info@lumenory.com for the start of your brilliant new lighting solution.
Further Information
Contact Us for Custom Lighting Design